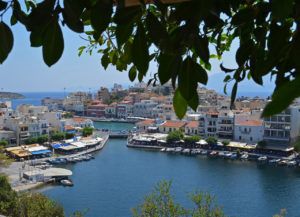 It is the smallest of the four cities and the site that is built was the ancient Lato to Kamara. In the Venetian years, Mirabello fortress was built, which gave its name to the province and the bay of the area.
If you visit Agios Nikolaos, do not forget to cross Lake Voulismeni, Nearchos Square, the islets of Agioi Pantes and Faros, and of course do not forget that there is the famous island of Spinalonga(pasture of the last century), where the events of the book "The Island" by Victoria Hislop has taken place, on which the homonymous Greek series is based.
In conclusion, we would like to inform you that for all these destinations you can contact us and create an excursion which suits your needs and requirements.
Visit the "Excursions" section on our website to find all the necessary information about our services.