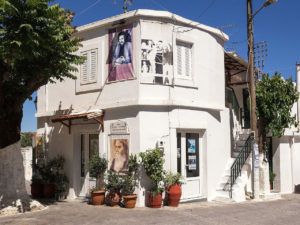 If someone has heard about the island of Crete and its music, then he has definitely heard about Anogia. The village of the great musicians of Crete and first of all the Xilouris family (Nikos, Psarantonis, Giorgos, etc) is the cultural flagship of the newer Crete.
Although it belongs to the prefecture of Rethymnon, it is located closer to Heraklion. It has a history of ten centuries and it has been named after the fact that it has been built in the upper part of the ground (anogia). In contrast to the overwhelming majority of the villages in Greece, the population of the area, which is mostly engaged in livestock farming, is increasing by the years.
More reasons that make Anogia the cultural center of Crete are the fact that the inhabitants have preserved, unchanged over the centuries, the language and local dialect and the respect and love that point to local customs.