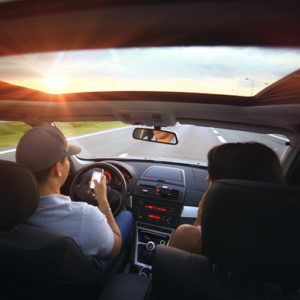 Surely you have found yourself in a position of planning your vacation, and not being sure about where to start planning. You wonder what you need to book before you arrive at your destination, what you need to know about the place you are going to visit, and many more thoughts come to your mind as you are planning your dreaming vacation.
The only sure thing is that you have to cover three basic needs. Where will you stay—hotel or apartment? What will be your transportation to and from your destination, and your transport during your holidays?
For your third need, uDrive is there for you. We are a company with experience in the field of car rental in Chania, to inform you about what you need to know before renting a car or a motorcycle. Also, we are here to give you valuable advice to make the perfect choice for the vehicle and the company that will provide you with your transportation.
Below you will find some useful information that applies to the vast majority of car rental companies in Greece.
Age and Driver's License:The minimum age for renting a car is 21 years, and you have to own a driver's license for at least one year. In case you are interested in renting a minibus—9 seat vehicle—the minimum limit is 25 years, and you have to own a driving license for at least three years.
Fuel: The vehicles you are going to find are usually petrol-powered, but it is better to clarify this before you close the deal. Cars are always delivered to customers with an adequate amount of fuel, which the customer must refill before returning the vehicle. In case the amount of fuel is significantly lower than when the car was delivered, the customer will be asked to pay the difference. This price is usually more than the market price.
Gearbox/Transmission: In Greece, most cars come with a manual gearbox, however in places with intense tourism, such as Chania, you will also find cars with an automatic transmission.
Price Periods: There are three price periods in the car rental business.

The low season: This season usually coincides with the winter months, and you can find cars for rent from €25 per day.
The middle season: This period is the most extended season and includes mainly the months of spring and autumn. The starting price for renting a car per day usually starts from €35.
The high season: This time always coincides with the summer months, when we are at the peak of the tourist season. Car prices at the high season start at €45 per day.
Fine for violating the Traffic Code: In case you receive a fine, the amount will have to be paid by the driver who has signed the lease.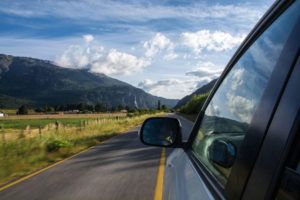 Before you book a vehicle it would be best to learn:
Hidden prices: Always read the terms and conditions of each lease for hidden charges, such as charges for lack of international driver's license, prepaid fuel, and the like.
Children's Seat: In case you are traveling with your young children, do not forget to ask if there are additional charges for child seats. Usually, these are not included in the price and cost from €3 and up per day.
GPS – Wi-Fi: There are almost always additional charges, usually from €6 per day, in case you want to use the company's GPS or have a portable WIFI with you.
Second Driver: If there is a second driver, in addition to the person who has signed the contract, the office should be informed from the beginning to include the second driver in the agreement, to be covered by security. The charge for the second driver usually starts from €3 per day.
Safety: You should be aware that all bookings come with basic insurance, which includes civil liability, uninsured vehicle coverage, personal driver accident, roadside assistance, and third-party property damage. You can ask if it is possible to upgrade security for additional coverage, such as liability for any accident.
Methods of payment: Cash, Visa, and Mastercard.
Warranty: It usually takes a credit card to deposit a certain amount. If you do not have one, you must contact the car rental company to find an alternative solution.
Accidents: In case of an accident, contact the company immediately to be covered according to the agreement you have made.
Outside the Island: In general, what is valid is that you cannot cross the country's borders with a rental car. What is valid in Crete, as in any other island, is that you are not even allowed to leave the island without the company's permission.
Return at a Different Time: If you return the vehicle later than the stated time of the contract without informing the company, you will be charged extra charges. Usually, there is no refund if you return the vehicle earlier.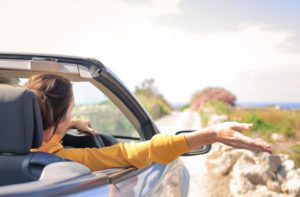 Some Tips for the Best Possible Car Choice:
Road Traffic Code: We suggest you be informed of any differences that exist in the road traffic code of the area you will visit in relation to your own so that you do not find yourself unprepared because of any differences.
Existing Damages: We recommend that you inspect the vehicle, externally and internally, with the company employee before completing the rental process to make sure that there are no damages.
Delivery: When you return the car, ask for a check again in the presence of an employee to see any visible damage.
Reviews: Before choosing a car rental company, take a look at the most valuable tool that is available to the consumers because of the internet— online reviews. Platforms with reviews such as Google My Business and Trip Advisor cannot be changed or deleted by business owners, so there is complete transparency about the services that are offered.
If you wish, it is a good idea to leave your review, after each rental, to contribute to the better information of the next customers.
Credit Card: If you do not feel safe by giving your credit card details to the rental company, you can look for a local company that will accept alternative guarantees such as cash or debit card.
Prices: Look for companies with cars at "reasonable" prices, as there is a rule that applies most of the time: The lower the cost of renting a car, the higher the risk of what you may encounter when you leave your credit card in the hands of the rental companies.
A common practice of companies that offer cars at very low prices is to charge you credit, even months later, for damages allegedly caused by your use.
All of the above is what we think is necessary to know or to check during the preparation of your vacation, to make the best possible choice for your vehicle. We mentioned what applies to the majority percentage of the market and what happens particularly in the area of Chania. Finally, we gave you some tips to make the most secure option and to avoid being a victim. We hope you find our information useful and use it at your next booking.